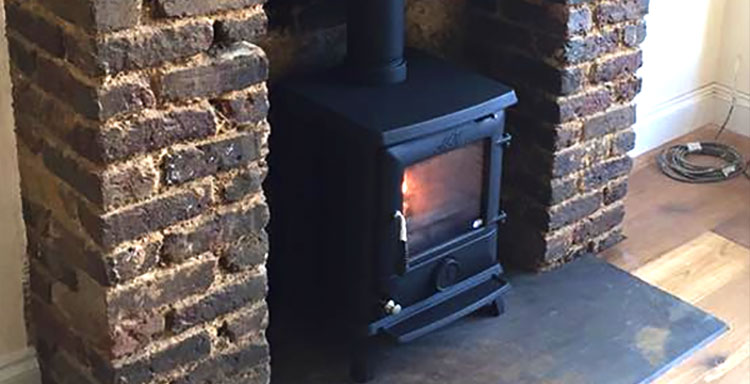 It is said that the fireplace is the most important focal point of any living room. In Victorian houses, it was the first thing you saw upon entering the room as it generally faced the door, and was perfectly framed by a beautiful limestone or marble fire surround to add an extra hint of luxury to the decor.
Today in the 21st Century, you can have a Victorian era wooden fuel powered stove installed inside your modern day home, and have it serviced by some of the most experienced experts in the field. How? By getting in contact with us here at Embers Fireplaces and Stoves LTD. We are a family run company who specialise in high efficiency wood burning stoves, luxury fire surrounds, and fireplaces.
We can accommodate to individual customer needs for any given job. From helping install fireplaces in first-time buyer's houses, to corporate companies with larger projects and everything in-between, we have the means to make it all possible.
Our experienced and certified installers will personally assure that only the highest standards of work are met with every job we take on, and that customer satisfaction for each one is always greatly positive. A full service is offered in-house so that every step of the project from start to finish will be seen to by only the highly trained professionals that we supply. From the initial site survey and chimney sweep, to the finished installation, we will provide the best expert advice for the job.
What is more, we also offer full after sales service raging from simple advice on how to maintain your new wood stove installation, supplying fireside accessories, delivering solid fuel or logs direct to your doorstep, or full servicing and sweeping visits direct from the Guild of Master Sweeps themselves. Don't miss out on this impeccable service, call us today.