Popularity of fireplaces in London homes has increased greatly over the years. Fireplaces are key elements in a living room. They help keep your home warm and provide better surface for cooking, heating and other domestic uses. Your home will be more amazing and warm all day through especially if you own wood stoves. Demand for stoves has increased over the years due to the increasing cost of fuel to heat homes. Wood stoves are considered by many home owners has economical and eco-friendly. Wood is renewable and budget friendly and it is a worthy investment to pick the best wood stoves.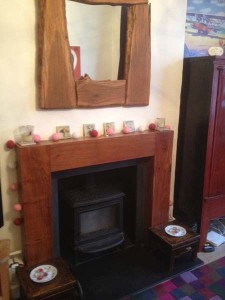 Choosing the best wood burning stoves in London is not as easy as you may think. With so many stoves companies in London to choose from, conduct extensive research and pick a design that will meet your needs. Internet offers widespread information on wood stoves. Your friends, colleagues and relatives who own stoves can also help you pick the best type in the competitive market. With enough information in your fingertips, it becomes much easier to pick the best stoves. As you search for the best wood stoves, keep a few vital things in mind.
Gather enough information on the dealer and get a detailed manufacturer handbook. Online market is challenging and you need to purchase your stove from a reliable dealer. The material used to model the stoves is also important. One customer's preferences for the wood stove may differ from your and so go for designs that meet your needs. You can choose cast iron stoves with lovely artistic designs although they are quite expensive. You can also opt for the welded steel wood stove that is cheaper and less attractive.
If you own a well-built fireplace, you can also decide on whether to pick catalytic or non-catalytic stove. Both wood burning stoves are good, but you have to compare their heat output. Catalytic stoves produce long steady heat while the non-catalytic design produces a steeper heat output. As you choose the best stoves, consider the emission conditions of your pick. Avoid models with excessive emission of smoke as it will mean that much fuel will be wasted during the heating session.
The size of your wood stoves matters a lot as you have to figure out where you will store them. Wood burning stoves come in three core sizes. There is the small design that is ideal for a large room or cabin. You can also pick the medium one, which is appropriate for medium to small houses. The large wood stoves design is apt for large houses or open plan background. You may purchase your stoves in London, but find it hard to install them into your home or fireplaces. Do not hesitate to find a reliable wood stove installation in London service provider and enjoy the many benefits of wood stoves.