Accidents are common in household kitchens because it involves fire and heat. To avert many such accidents due to chimney functioning there, chimney sweep services should be hired. There are many chimney sweep service company in London, and few of these are best in the world and perform cleaning of the highest order.
If people want to protect themselves from any kind of fire hazard, it is advisable to hire their professional services. London offers some of the best chimney sweep services and is a hub to a variety of such services. It is growing tremendously as a profession in London because almost every household there has a chimney which makes cleaning a busy activity all through the year.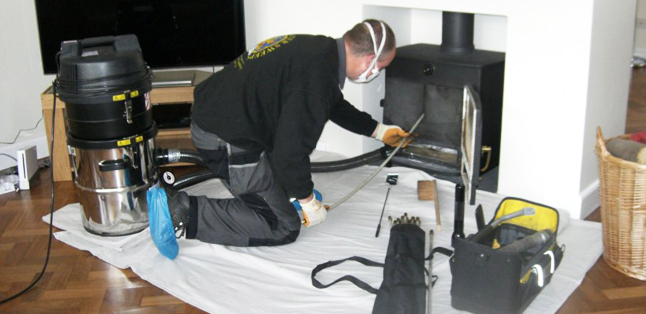 With kitchen equipment, accidents are common however with chimney sweep London services, they can always be averted. Cleaning of chimneys is one of the most important activities because dirt particles or other things get deposited in the chimney openings, hence not allowing proper ventilation.
Chimney sweep help in the removal of unwanted substances from the chimney which can otherwise pose a greater risk for people living in the house as fire can break out any time. It is often seen that soot and other materials get accumulated in chimney over and over again which calls for frequent cleaning of the chimney by the professionals. Since a special technique and tools are required to clean the chimney, so hiring professional chimney sweeping services is the best deal for the households. Sweeping is essential to remove the residue which is accumulated in chimney.
Clean Sweep services are best in the world and can protect from a variety of fire hazards. Sometimes small fire breaks out at frequent intervals; however it can be really dangerous if not fixed up immediately. Only experts can clean it in a proper manner by checking all the pipes connected to the main unit.
The sweepers usually check for any kind of leakage from the pipes, the size of the flue which is responsible for the flowing in and out of the air. They also look for the cracks in the chimney or pipes attached to it as it can also cause major fire accidents.
Embers provides complete chimney services and products including fireplaces, stoves, stove Installations, chimney sweeping services in London and surrounding areas.