It is not easy these days to go wrong when looking for a wood-burning stove. The number of wood stove designers and sellers are many, and you will find one who will meet your requirements. These wood stoves are designed using the best material and through the best technology in the market. Wood burning stove is what you need if you are looking for a better way to heat your rooms economically. At all times, you have to use the right kind of wood to get the best out of your wood stove.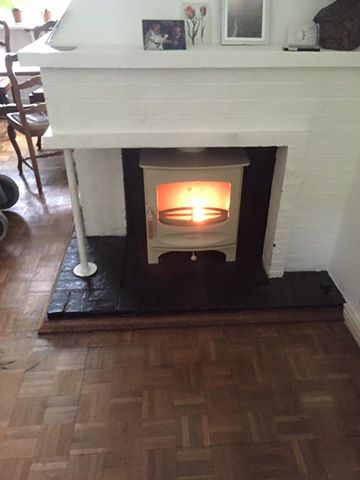 Wood burning stoves are a great investment in your home as they add character and traditional aesthetics to your home and cozy warmth. And so, it is wise to go for the best wood stoves London. Choosing the best wood stove in the market may be a challenge, but with the right information, you can easily choose the best in the market. Wood stove are the best for environmentally sensible homeowners. You have to go for wood that does not produce a lot of smoke and is carbon-neutral. This is a clear indication that your wood stove will not contribute to an increase in carbon monoxide in the environment.
It is also advisable to go for wood stoves as they are cheaper than heating with oil, electricity or gas. Go for stoves London designed to use less wood and save more money on heating your home. For your fireplace to stand out, you have to go for wood burning stoves and ensure the wood has dried properly before use. A good wood stove should provide radiant heat from either the top or front sides of the stove. As you choose the best wood stoves in the market, keep in mind that a good stove will complement your home's interior. Choose a design that will perfectly match your home décor and satisfies their aesthetic requirements.
As you purchase your wood stoves London, consider how often you will be around your home to light the fire and clean the accumulated ash away from your fireplaces. Do not forget that your chimney also needs to be regularly cleaned to keep the fireplace unpolluted and friendly for use. As you buy a wood burning stove, also look the availability of wood or related fuel to your home. If wood is available at affordable rates in your locality, go for a wood stove as it will save your more money and guarantee unmatched home heating.
Choosing the best wood stoves London, should not be a challenge especially if you are well-versed with the UK building regulations that state that a new heating appliance must meet a set minimum efficiency rating. Wood burning stoves in the UK should have a minimum efficiency of 65% and 67% if it includes a boiler. The higher is the efficiency percentage the more efficient the wood stove is for heating your home. Before undertaking the wood stove installation process also consider the size of the room, the layout of your home or room, the size of windows, and age of the property. Don't forget to purchase your wood stove from a reputed dealer.