According to the reports, around 175,000 log burners, wood stoves are installed each year in the UK. These log burners make great focal points for interiors, are cleaner and more efficient than open fireplaces, and can even save you money on your heating bills.
Fireplaces have become a welcome trend among homeowners and real estate developers. There is a thing about an open fire that attracts many people regardless of the weather condition of the day or night. Fireplaces bring about sophistication, comfort and security. And if you want to add value to your home, purchasing and installing a wood burning stove is the way forward. You don't have to be stuck to the traditional fireplaces when they are distinctive wood burning stoves models in the market. All you have to do is find the best and most reliable stoves London dealers and place an order.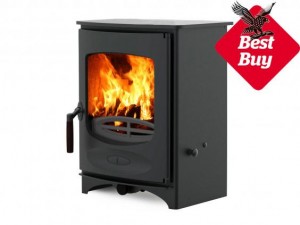 Wood burning stoves are one of the latest and most sophisticated heat source in many homes. Wood stoves have hit the market with a bang and the fuss has not only hit the metropolitan but also rural dwellers. In essences, wood burning stoves are a favorite among many design conscious homeowners in London and many other parts of the world. People from all walks of life have found great interest in wood stoves thanks to the many benefits associated with this heating source.
Why Invest In Wood Burning Stoves over Other Heat Sources
Many people are these days conscious about the environment and are keen to conserve world resources as much as they can. Fireplaces have great environmental impact when utilized properly as they rely on turf and coal. Wood stoves have thus become the most reliable home-heating sources as they produce less harmful products into the environment. Wood is renewable and a sustainable heat-sources and its energy-efficient is unmatched.
Using gas and electricity is a considerably expensive option for many people. More so, you will have to expend more money for electricity and gas bill if you have more appliances that demand these expensive energy options. Fortunately, wood burning stoves are an affordable home heating source as wood is readily available.
The latest home heating sources are not only expensive but also costly when it comes to their installation. A wood burning stove is an exceptional heating sources that is easy to install. Stove installation process is not as demanding as you may think. You can install your stove virtually anywhere in the home as long as you have a working chimney for gas emission outside the house. Its ease of installation makes it easy to zone-heat any space in your house.
Wood stoves are an exceptional sources of heat in regions that experiences occasional power shortages. You will not only warm your house during cold night but also enjoying a convenient cooking option even in times of power blackout. And if you are conscious about the look of your home, wood burning stoves also provide a great alternative to compliment your décor. Stoves London come in many diverse shapes and sizes and will look nice when properly installed in a house.
You don't have to worry about how you are going to heat your home during the winter season. Wood burning stoves are readily available in the market. You need to find the best dealer in London and place an order. Also go for a dealer who performs stove installation for free or at budget-friendly rates. Make your choice today and opt for the best home heating source in the market.
* The Charnwood C-Four is the best of the small stoves – it's relatively modest price and elegant looks are teamed with a reassuring guarantee, making it a sound investment. It looks just as good in an inglenook fireplace or standing alone.