The trend in interior design is unpredictable. One can go from a luxurious all crystal home themes almost like Victorian and Old Age era to a rustic countryside style of home. We cannot predict the trend where people's direction is heading. When it comes to interior design, the main thing that will affect the taste of your home is reflected by the way you decorate and placing a statement decor in your room. Different choice of furniture, lamps, mirrors, and another accent will give different taste to your design. Wood stove has become a reviving trend coming from the old era. It is never out of date to put the fireplace in your room. It works perfectly if you want to give a statement in your home and make it as the center of attention in your room. It is also not always associating with old and boring design as it can be set to be modern and meet your eclectic needs.
Wood burning stoves use dry wood and adjustable fire output that make it a nice twist in this traditional tool. Surprisingly, the stove installation is not very difficult. All you need to do is just to choose the right company with extensive list of experience and client database. Apart from many places in UK, wood stoves in London have been used from generation to generations and it never fails to bring the warmth in the middle of your family. Functioning to basically radiate warmth to your whole house, the wood stove is equipped with parts that can make sure that it does not pollute your home with dangerous substances made of the oxidation of the fire.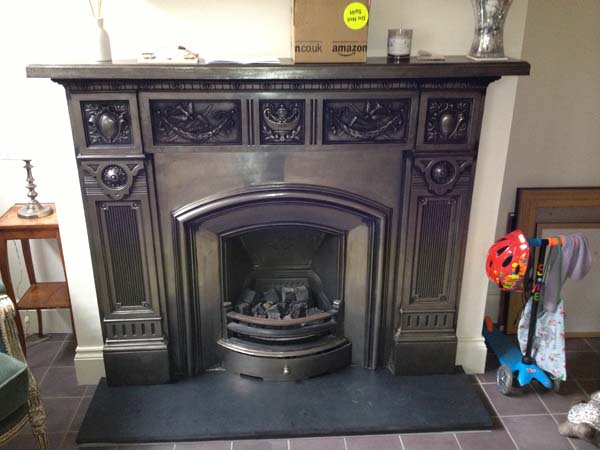 Wood stove installation may seem so manual and old compared to the electric heating system. But, the value of having the stove is not only for the heating but also as part of a complete concept of your home decoration. Besides, the heat coming from the wood stove is so originally nicer and steadier compared to the modern electric one in terms of maintaining the same amount of heat of the room. Whether you want to reward yourself after a hard working day or impressing your guests, wood stove is something you can rely to comfort you. It never fails to bring a nuance of warmth and comfy room when you are stoke by that view from the first sight you are entering the room.
To make sure that the wood burning stove you have at your home is functioning well and looking good at the same time, so it needs maintenance. The parts need to be cleaned and fixed regularly to make sure that the beauty of it does not turn to be the source of danger to your home. There are many wood stoves London companies available. However, you need to choose the trusted one to make sure that the wood stove is functioning well. Fireplaces tends to collect dirt very quickly as the excess of the wood burning will be a very tiny dirt that can easily spread to your home.
Your wood burning stove need to be cleaned regularly as the wood parts may change colour along with the time. The fireplace made of wood may need to change the wood parts more often.